Las Vegas, the largest and most fabulous city in the Mojave Desert hosts the Vegas Valley Voyage; a multi stage foot race along the area's most stunning backcountry trails. While never more than a couple hours drive from the neon lights of the Las Vegas Strip, you'll feel a world away in the vast open expanses of the wild west!
This is color country! Sandstone formations glow reddish orange against clear blue skies in the Valley of Fire. The Black Mountains' rugged, arid, rocky volcanic slopes hug boundaries of the valley washes. The Muddy Mountains are a place of wonder and mystery, an area of outrageous geology and colorful Mojave Desert habitat. This region is rich with shadowy slot canyons, striking geological formations and expansive views. These folded and faulted lands are dominated by a thrust fault of gray limestone over Aztec sandstone. Purple and white mudstone hills and gypsum bearing soils of brown and red hues are present in the lowest elevations. You'll even get glimpse of the sparkling blue waters of the Virgin River, a tributary of the Colorado River.
The Mojave Desert, like the Gobi or Sahara Deserts, is a subtropical desert which is characterized by being dry and having very low annual precipitation. Because precipitation is so low in subtropical deserts, plants and animals are adaptive to survive and thrive in this arid environment.
Life abounds in the Mojave Desert! Desert blooms splash vibrant red, purple, yellow, and pink.
Wildlife spotted along the Vegas Valley Voyage course may include big horn sheep, wild horses, jackrabbits, coyotes, horned lizards, desert tortoise, desert horned owl, road runners, quail, gila monsters, and rattlesnakes.
Course Terrain: Consists of hard packed dirt roads, loose rocky roads, washes, soft sand, desert jeep tracks, minimal pavement, sandstone slickrock, and slot canyon passages.
Course Elevations: Elevations range roughly between 1500′ to 4000 feet above sea level. The course has a decent amount of climb and decent, but for the most part rolls over the distance of the course. No one climb or decent is worthy of a name nor extends too long. As such- this is a great way to share the workload among all of your muscles.
Course Weather: The month of May in the Vegas Valley is very dry with abundant sunshine! Some stats:
Daytime highs approximately 90 degrees F/ 32 C. Daytime highs in the desert are roughly at 4pm in May.
Overnight lows approximately 60 degrees F/ 16 C. The coldest part of the day is just before sunrise, ~5am.
5 mm of rain in May/ 3 rainfall days.
4% chance of rain.
8% chance of a cloudy day.
~15% humidity
35% chance of wind.
Sunrise: ~5:30am; Sunset 7:40pm.
*MAPS: True adventure begins with the unknown, and as such, maps will not be provided prior to the race. The course will be well marked on race day as all participants discover the course together for the first time.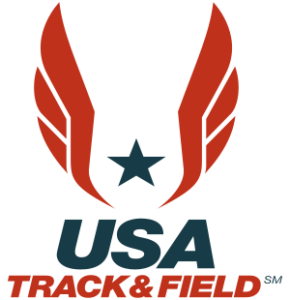 ** The Vegas Valley Voyage is made possible by the support of and in collaboration with multiple federal, state, local, and private jurisdictions. Calico Racing reserves the right to alter any portion of the event and course in accordance with jurisdictional requirements.